Staff
I take customer service very seriously. So does my staff. Together, we are committed to providing exceptional customer service to all of our clients.
If you need to schedule an appointment or request any other service, please let us know. We will respond promptly.
My Colleague
Financial Advisor
(303) 758-5175 
Through personal commitment, professional associations, accreditations and continuing education, Kaili has worked hard to establish a reputation as a respected professional and to gain the trust of clients.
Kaili grew up on the north side of Houston, Texas and attended the University of Texas at Austin where he studied Economics and Business Management and found a passion for finance and endurance sports. Through sports he found himself settling in Denver, Colorado in the winter of 2004.
Over the past 10+ years in Colorado, he has had the great opportunity to be a part of this wonderful community where he gets to enjoy the beauty of the outdoors with his wife Sara, their son Benjamin and daughter Emilia.
My Staff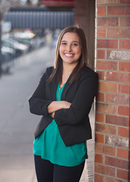 Kelsey A Easterbrook
Director of Client Services
Office 303-758-5175

Kelsey moved to Denver, Colorado in 2015 after graduating from the University of Arizona in Tucson where she studied Psychology, along with Family Studies and Human Development. She was introduced to the insurance world through an internship and ultimately ended up with Northwestern Mutual. She has been an Associate with Todd's practice since 2016. She loves living in Denver so far. She enjoys hiking, snowboarding and spending time with friends and family members who live in the Denver area.  She is the go to person for the practice with any servicing needs clients may have.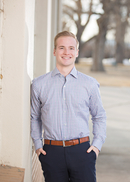 Justin Clark Nelson
Associate Financial Representative
Office 303-758-5175

Justin began working at Northwestern Mutual 0 Denver in 2016 after graduating from the University of Denver with a bacehlor's degree in Finance. He is originally from Lake Oswego, Oregon, but loves living in Denver. Justin enjoys skiing, camping and spending time outdoors. Justin handles all of the planning transactions for our team. He is the go-to person for any investment questions that might come up throughout your financial planning process.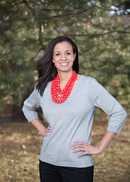 Lauren T Broussard
Practice Manager
Office 303-758-5175

Lauren joined the team at Northwestern Mutual in 2016 having previously worked in both higher education and career development. Lauren is a Pepperdine University graduate with a bachelor's degree in psychology, as well as a master's in business administration with an emphasis in finance. Originally from Thousand Oaks, California, Lauren has so far enjoyed living in Colorado. She enjoys spending time with her nephews, playing basketball, bowling and volunteering!